Mikhail Kazinik gave a concert at Dilijan State College of Arts
Mikhail Kazinik — a famous musicologist, violinist, writer and teacher — came to Armenia with a wide-ranging art program. On April 12, a lecture concert entitled "Secret Signs of Culture" was held at the Dilijan State College of Arts. The concert was attended by students of Dilijan schools, specialized secondary schools, employees of state institutions, as well as students and teachers of the Tchaikovsky Secondary Music School.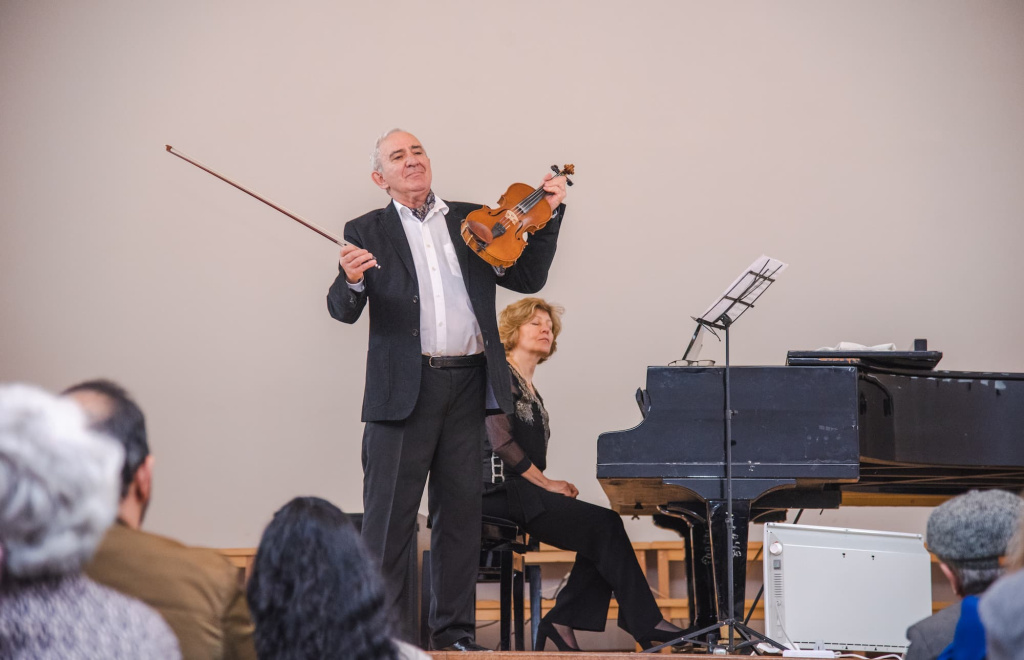 The concert participants were Boris Kazinik (violin), Irina Patsevina (violin), Narine Yengibaryan (piano). The program consisted of music compositions of Mozart, Wieniawski, Chopin and others.

Talking about his tour in Armenia, Mikhail Kazinik noted: "Armenia is the whole universe. It is not by chance that I called the current International Academy 'Armenia - the living heart of the planet'. Armenia is not just a country on the planet. It is a link between times. Here are the most ancient temples, each temple is a spiritual experience. They are unique relics. The colors of Armenia are incredible! They warm the soul. These colors are present in the fine arts, jewelry, in paintings of temples. And the music of Aram Khachaturian, and the painting of Martiros Saryan! In Armenia, despite the fact that it is a small country with a small population, the number of geniuses per capita is quite high. An Armenian genius is a super genius. If we take, for example, Komitas - he is a musical genius, one of the greatest geniuses on Earth. He did not create major symphonies, he did not create gigantic operas, but he created an entire world. And the world of Komitas is a very important one. His life and destiny could be the basis of an entire academy."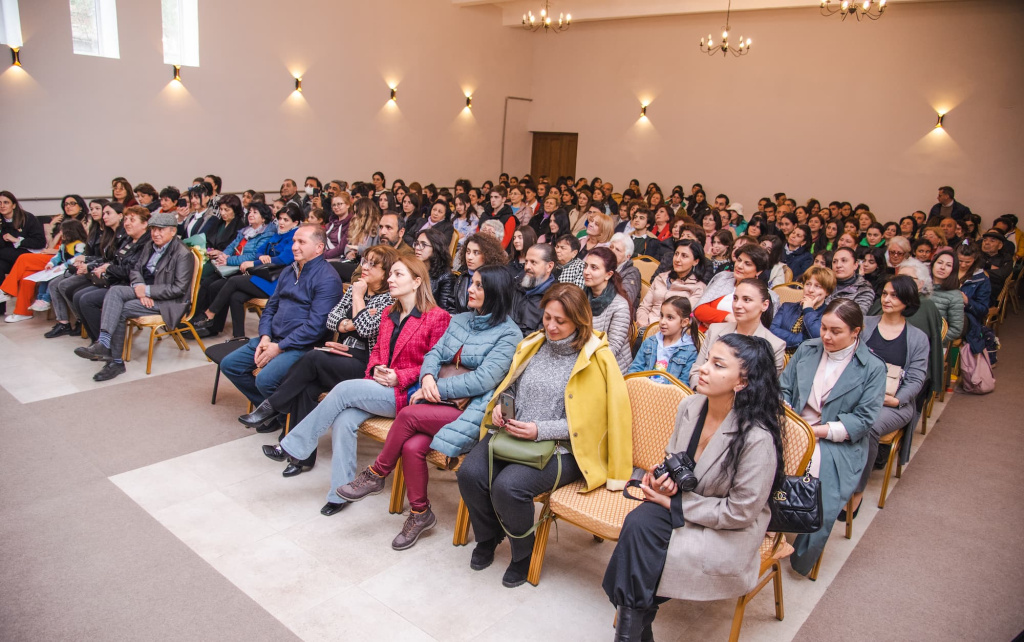 Mikhail Kazinik is a philosopher, teacher, art critic, writer, poet, director, lecturer at the Stockholm's dramatic institute and the Graduate School of Business of Scandinavia, leading expert of the Nobel Prize Concert. Since 1991 Mikhail Kazinik has been living in Sweden. He regularly holds concerts and conferences around the world. In his performances he talks about the history of art and classical music.
Mikhail Kazinik is an amazing theater man, a philharmonic society and a conservatory all in one, being endowed with brilliant acting skills, a volcanic character and truly encyclopedic knowledge, first of all, he is a musician - pianist and violinist. He literally fights, defending the right of classical music's universal, accessible, meaningful existence in modern life. He does not narrate the biographies of the composers but only gives the keys to understanding the work of each of them. He interprets familiar things in a different way and challenges stereotypes.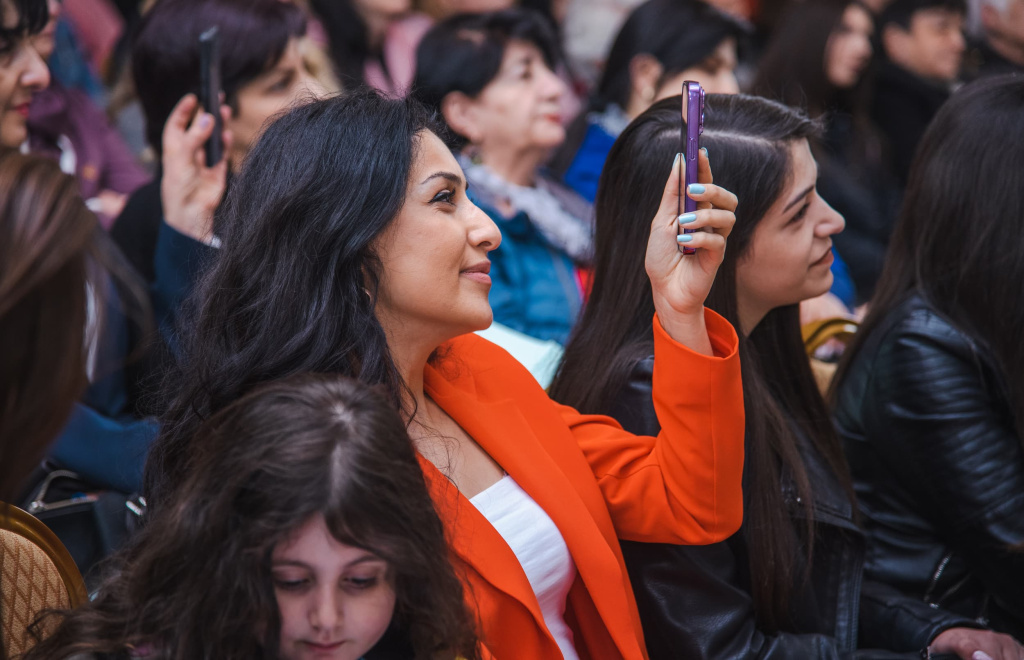 Mikhail Kazinik has held a "Creative Academy" in Armenia, and his performance at Komitas State Conservatory of Yerevan is scheduled for April 14. The organizer of Mikhail Kazinik's lecture-concert in Dilijan is the Tourism and Urbanism Charitable Foundation (TUF), the event will be held with the support of Impulse management company and Dilijan Community Center.