The opening ceremony of Workation coworking space
Recently, a new coworking space Workation was opened within Toon Armeni Little Village in Dilijan. The project Workation Toon Armeni has been implemented with the support of the EU4Business "Innovative Tourism and Technology Development for Armenia" (ITTD) project co-funded by the EU and the BMZ.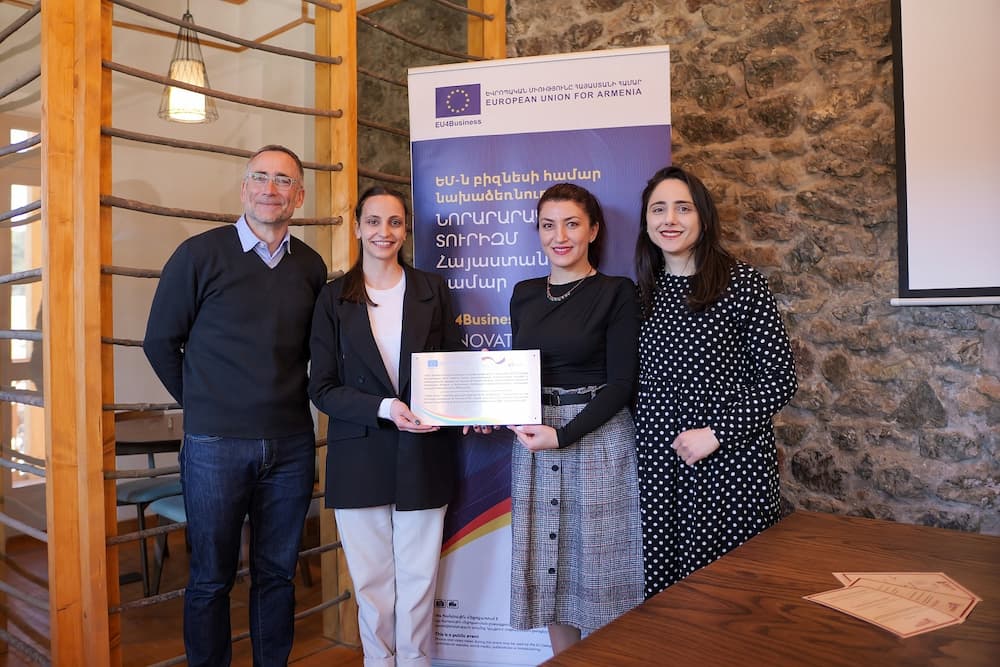 The coworking space, with an area of 120 sq.m, is located on the second floor of a renovated building. In the common coworking area, 18 workplaces are available, including a separate meeting room, and an outdoor terrace that can be used in warm weather. Coworking is equipped with high-speed Wi-Fi, and office equipment necessary for work and study. Hot drinks, sweets, and fruits are available for coworkers.

Workation is designed to become a new space for organizing a comfortable working atmosphere, study, and events. Coworking services can be used by both residents and guests of Dilijan.

Workation is part of the Toon Armeni family complex, which includes rooms, a homemade restaurant, and a small blue building in the traditional Dilijan architectural style. The new co-working will make it possible to attract more tourists to the Toon Armeni Little Village, which will have a positive impact on the socio-economic development of the Dilijan community.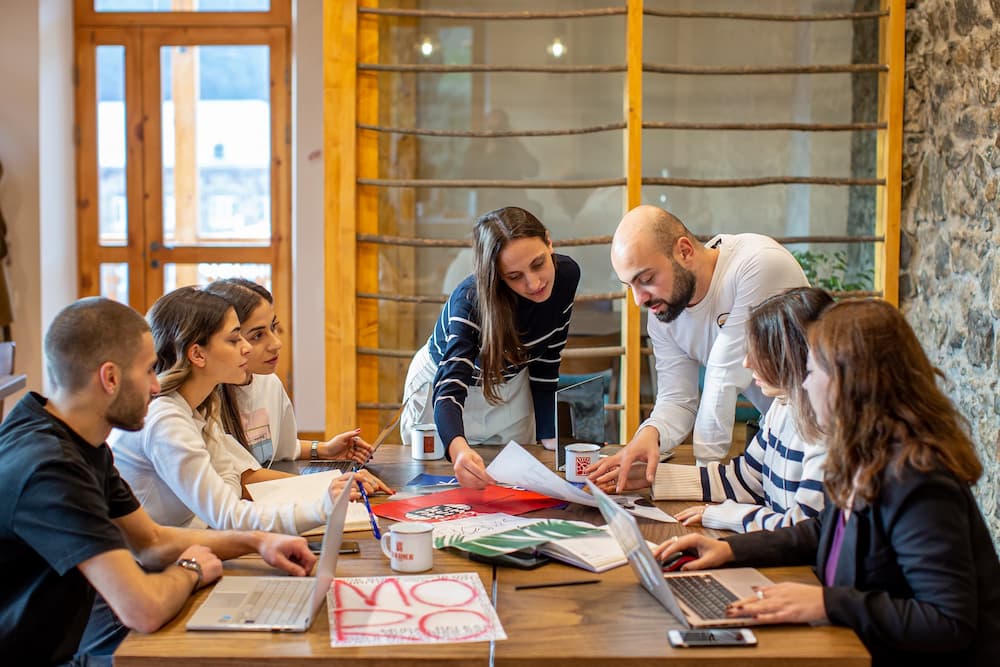 The space provides the possibility of holding master classes, presentations, exchange of experience and knowledge, and other events. In addition, the coworking team plans regularly to hold discussions and lectures related to tourism, small business, and other topics, with the active participation of citizens.

Workation Toon Armeni is open every day from 08:30 to 23:00. It is located in the center of Dilijan at 4 Kamarin street.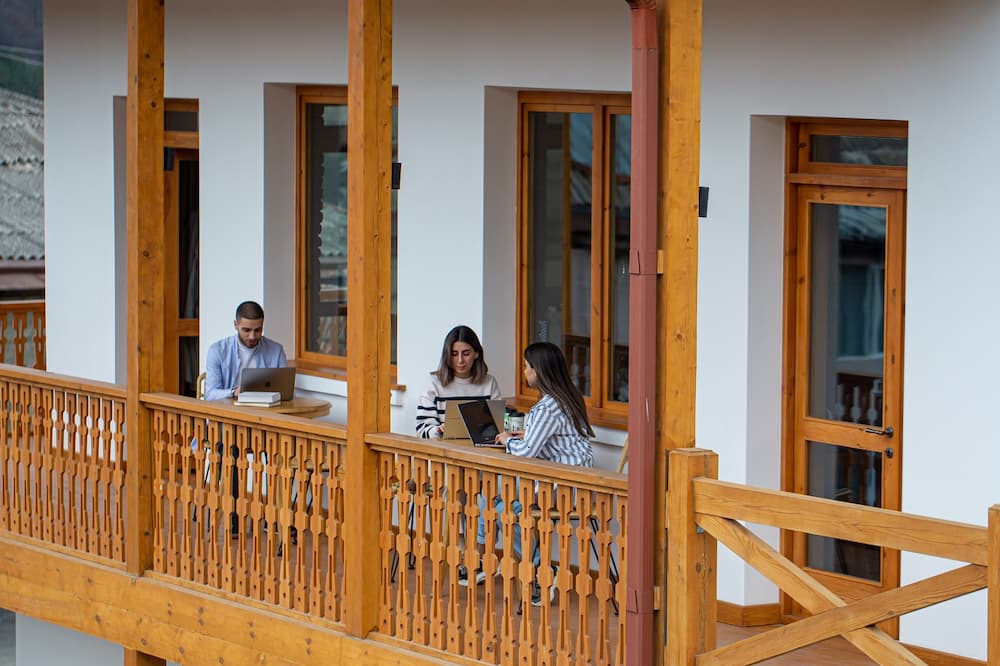 Toon Armeni project is implemented as part of the Dilijan Development Program launched by the Ruben Vardanyan Foundation in 2012.
Guests can purchase for both a one-time hourly and monthly subscription. You can get acquainted with the price list and news by following the official pages of Workation: