Revival of football in Dilijan: Impulse Football Academy
Since the beginning of 2023, the Dilijan football club "Impulse" has been running a children's academy. It trains 200 young footballers from 5 to 16 years old. The club's newly formed men's team is already playing in official matches of the Amateur League (Armenia's third strongest division).
In January 2023, the Impulse football club opened a children's football academy with the support of Dilijan Development Foundation (DDF). Its emergence in Dilijan, a city with a rich sporting past, created a new wave of popularisation of an active, healthy lifestyle. In less than a year, the project attracted two hundred young pupils to the academy, enabled the formation of the club's adult men's and women's teams, and brought together an international team of experienced specialists.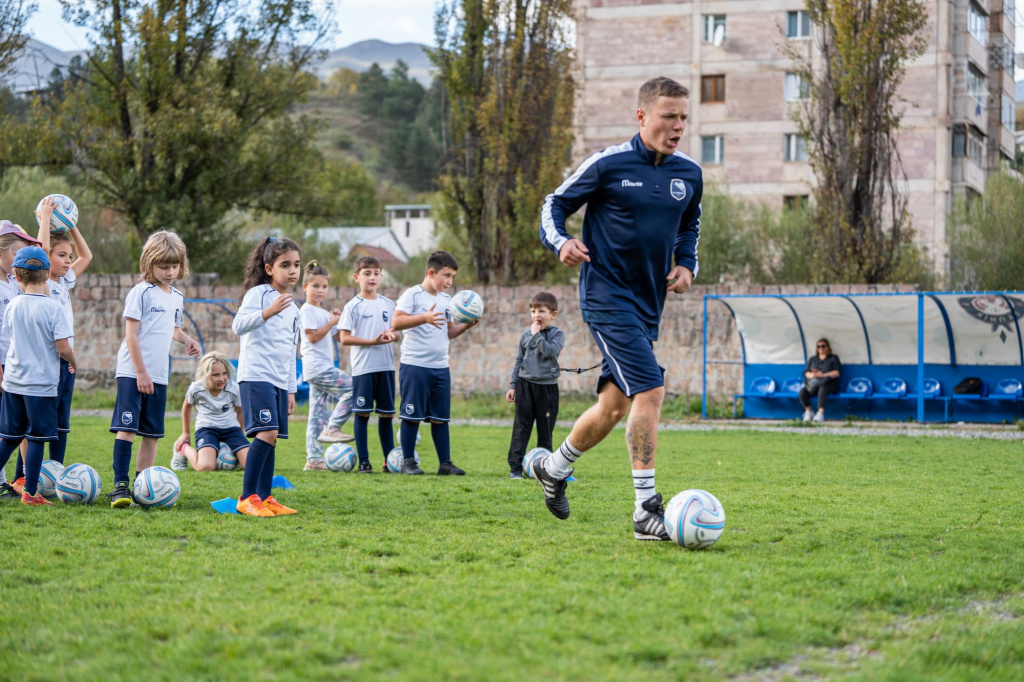 As of today, the Russian and Armenian coaches train children here. Alexander Golovenkov, the academy's sports director, has coached children for many years at the Barcelona and Millennium United schools in Moscow and at the Istra Children's and Youth Sports School near Moscow. His colleague at Istra, head coach Filipp Snihovsky, also worked at Krasnodar Academy. Another Impulse coach, Narek Davtyan, is a native of Dilijan, a student of the local sports school and a former Armenian top league futsal player.
The academy develops its own program of effective training for each age group. Alongside general physical development and football skills, they help children and young people to develop leadership skills and learn how to work in a team, set goals and make decisions.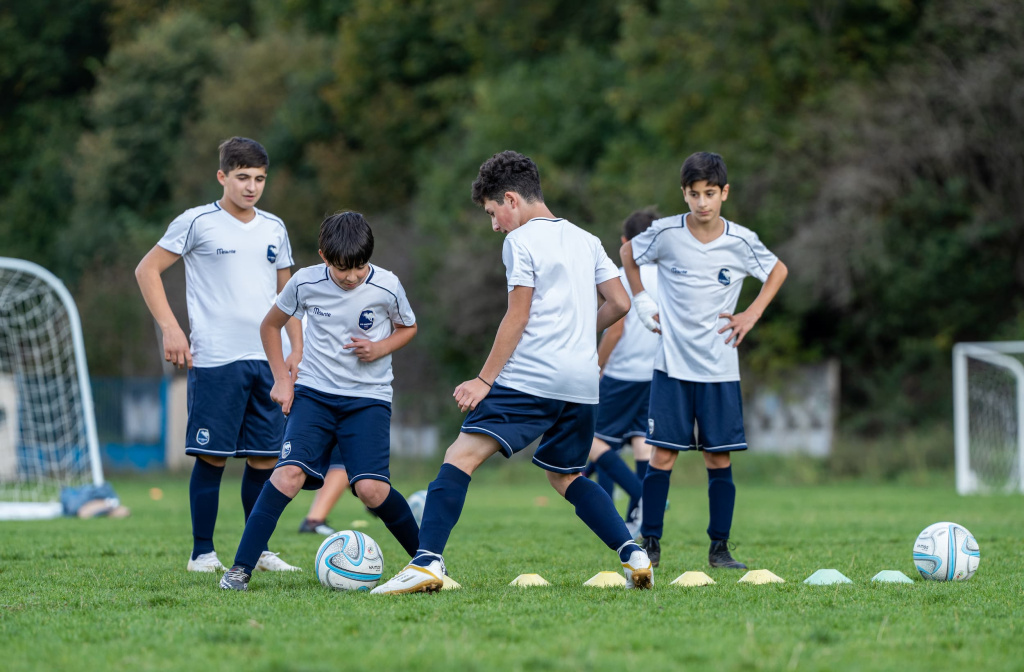 Impulse children's teams regularly meet in friendly matches with peers from Yerevan and Tavush region. In 2024, they are scheduled to participate in official competitions under the auspices of Football Federation of Armenia.
"Impulse" expects to train young athletes to become players for its adult teams. The club's main men's team successfully competes in the Armenian amateur league. According to the club's management and the football community, it has a high chance of taking a place in the professional first division in the near future. Also in the nearest plans of "Impulse" is the expansion of the coaching staff of the academy.
The Impulse Football Academy project is being implemented within the Dilijan development program launched by Ruben Vardanyan and Veronica Zonabend in 2012.

You can sign up for training in the academy by phone: + 374 94 948 084