Tatev, 2022
Business management
Wings of Tatev, aerial tramway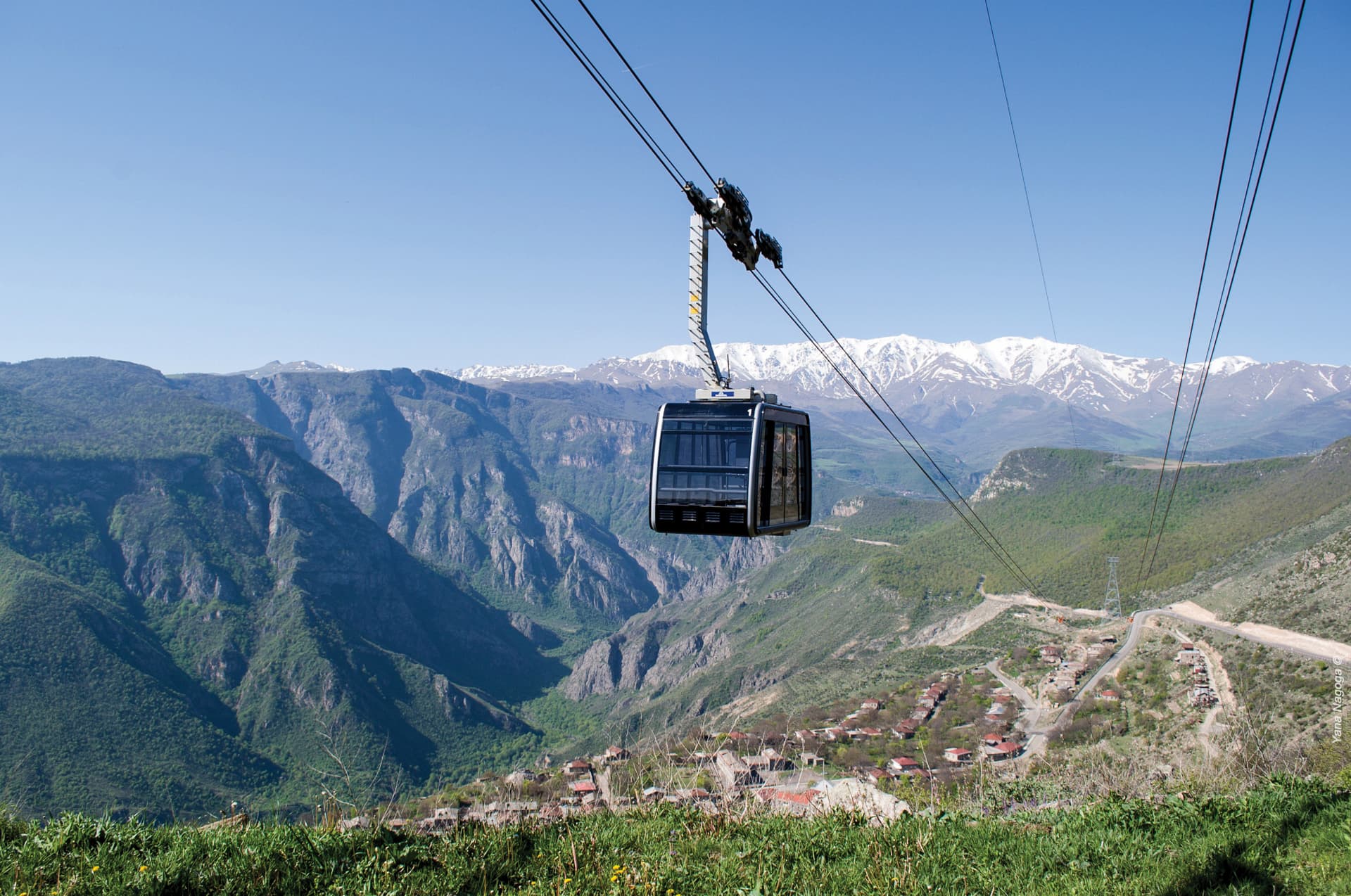 The reversible aerial tramway Wings of Tatev was built in 2010. In the same year, the Wings of Tatev was recorded in the Guinness Book of Records as the longest reversible non-stop aerial tramway in the world. The aerial tramway is a part of the Tatev Gateway complex, a non-profit project, all profits from which are directed to the restoration of the Tatev Monastery and the development of the local community under the Tatev Revival Program.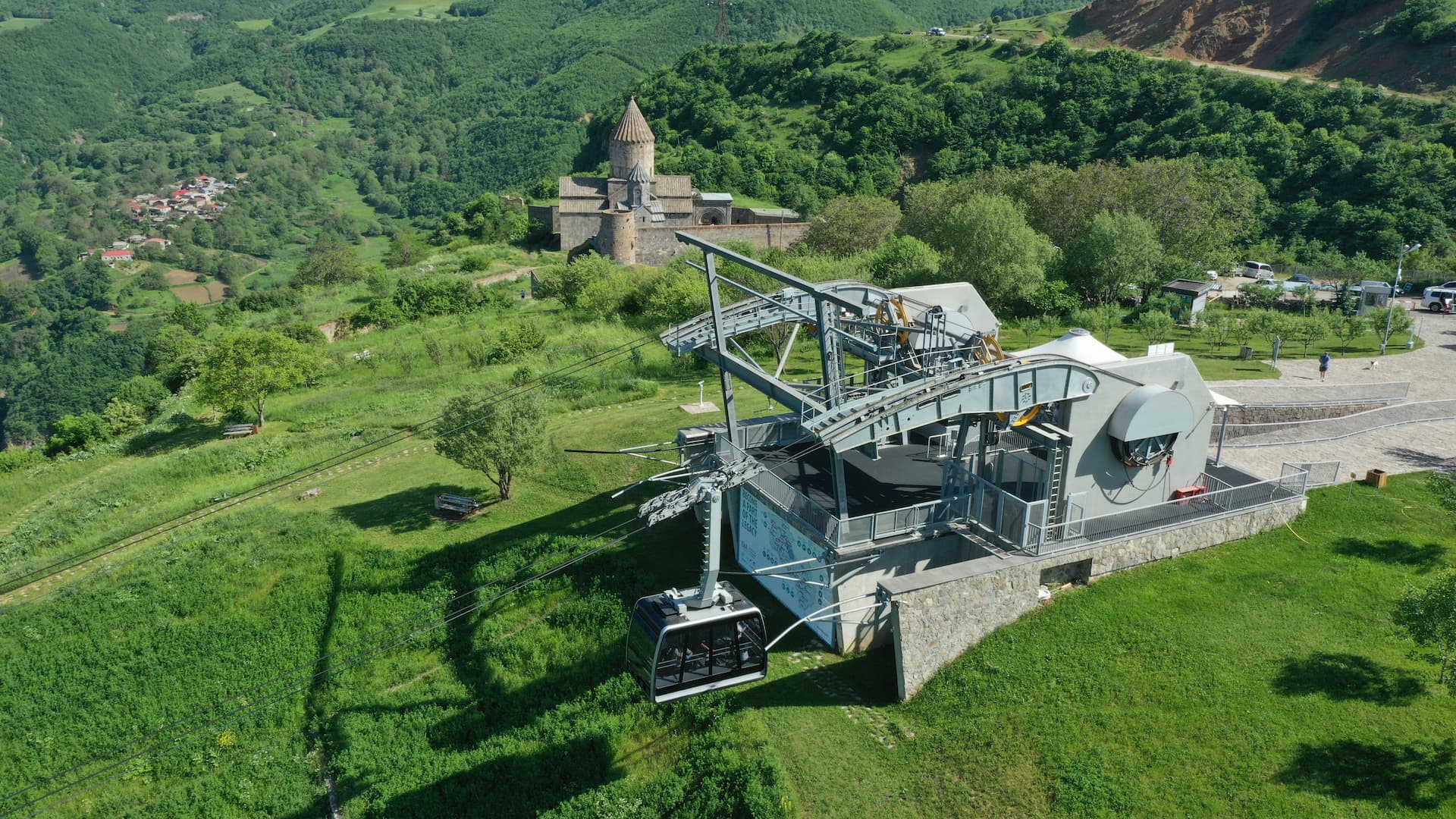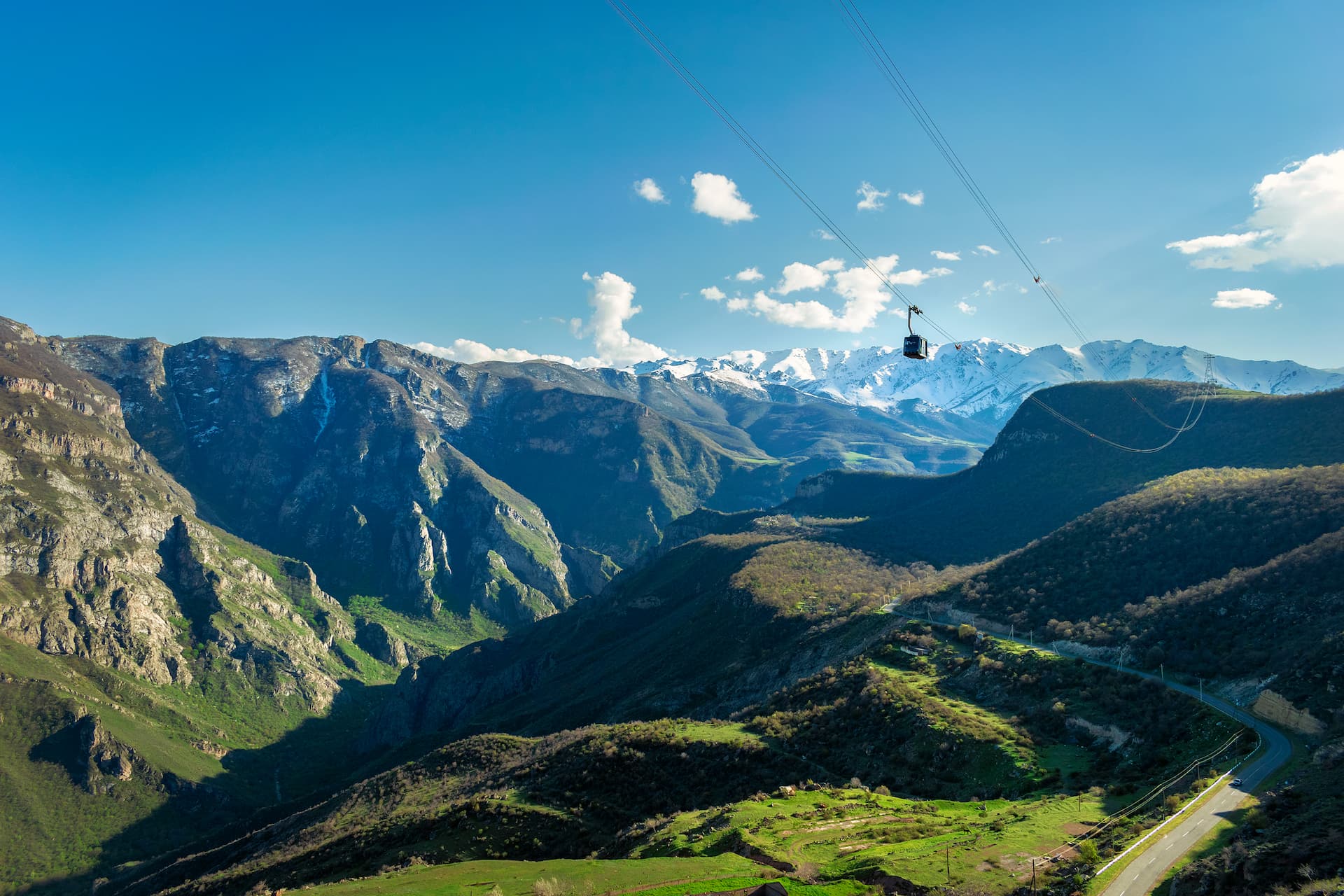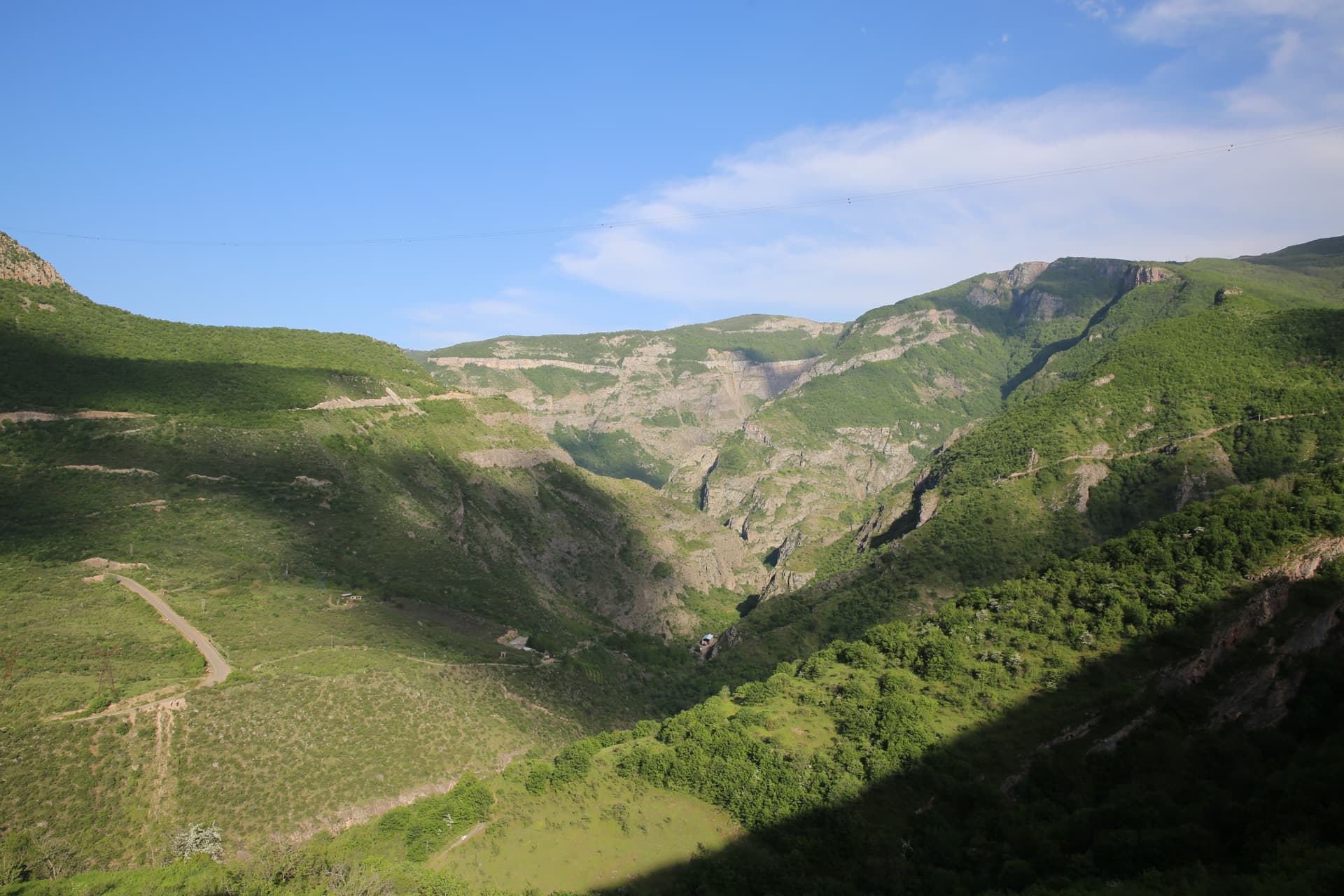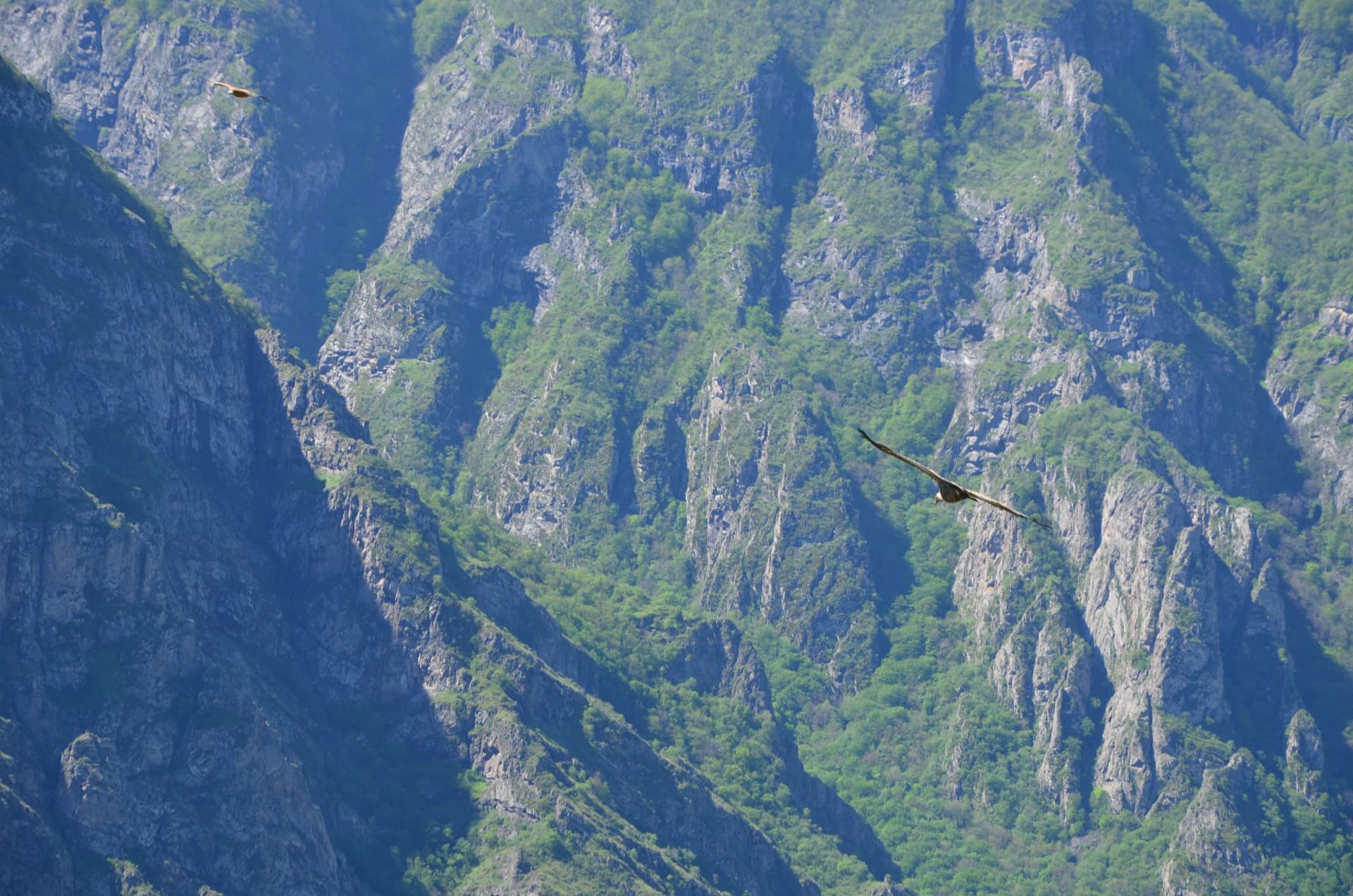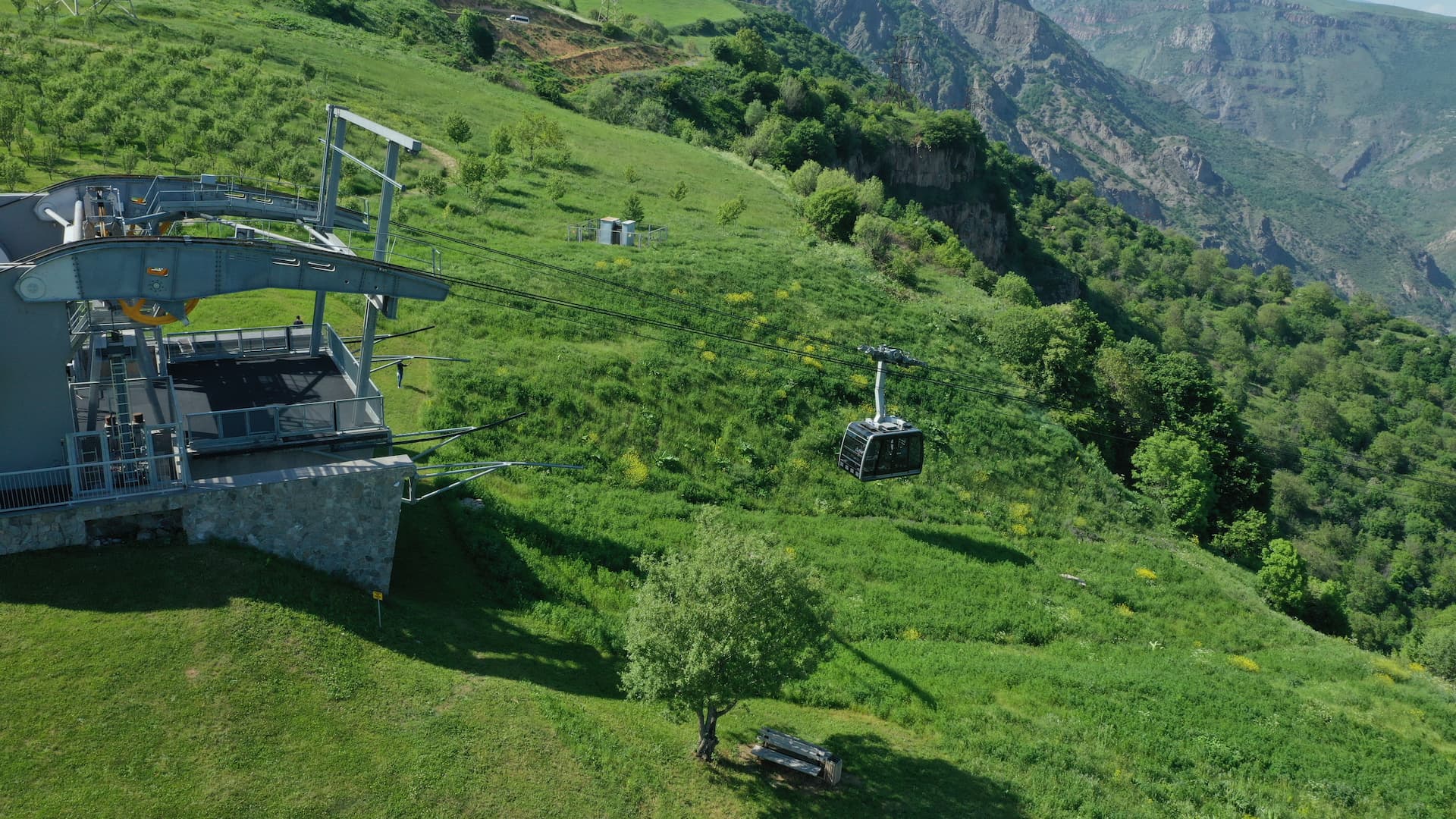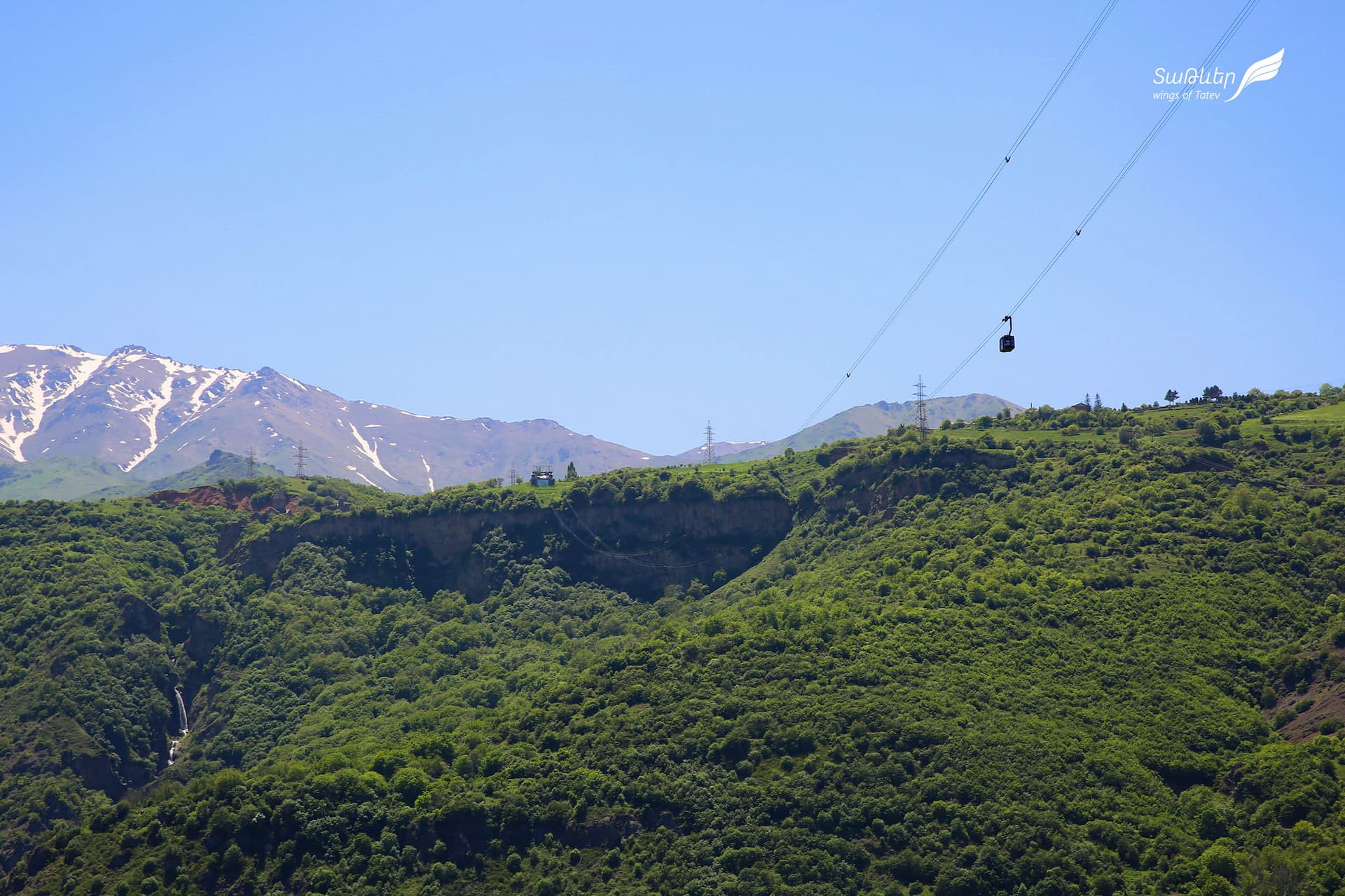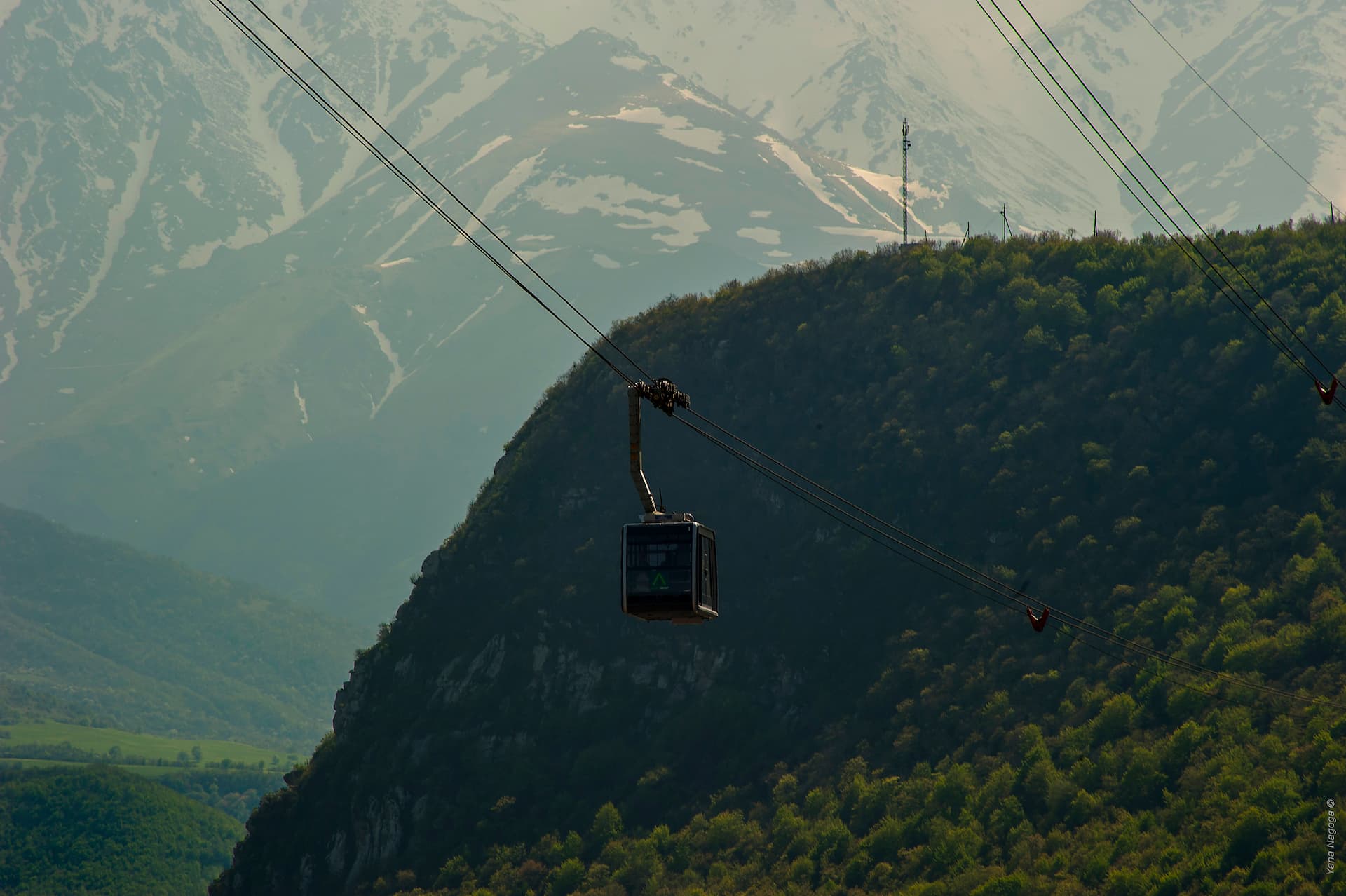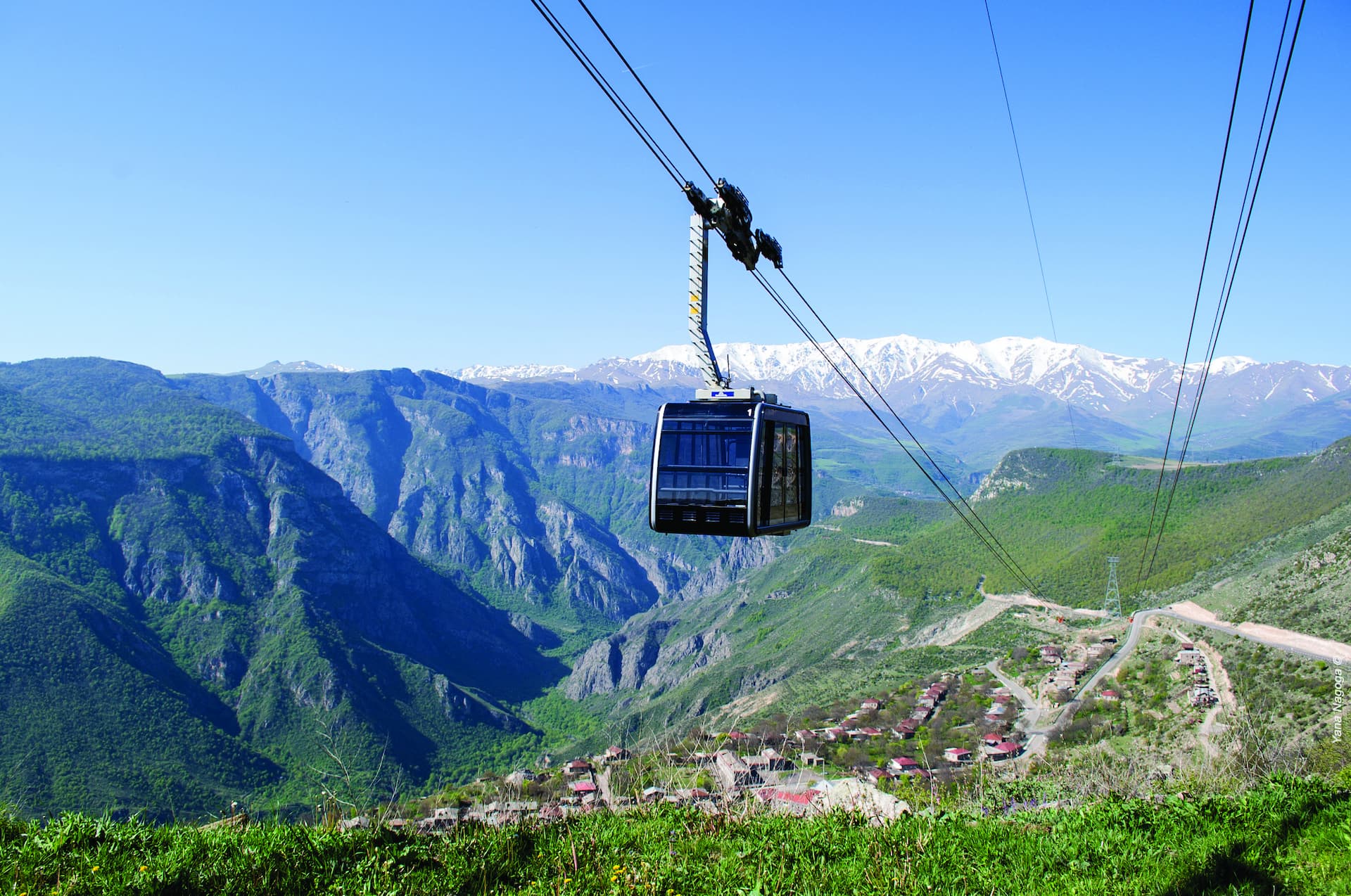 From October 2010 to July 2022, more than 1 300 000 people used the services of the Wings of Tatev aerial tramway. The air journey to the monastery takes about 12 minutes, while the journey along the steep serpentine of the Vorotan Gorge takes about 40 minutes. Flying over the gorge, the cabins reach a maximum height of 320 m. Each cabin can accommodate 30 passengers and one flight attendant․ The throughput capacity of the cable car is 240 people per hour.
From the very onset, the Wings of Tatev started attracting the attention of the whole world to the Syunik region. Dozens of international media, including CNN, National Geographic, smithsonian.com, Euronews, Financial Times, El Pais, Forbes and many others, made reports about it.
Numerous famous celebrities, businessmen, and athletes visited Tatev. Among them are world-famous chansonnier Charles Aznavour, philanthropist Baron Éric de Rothschild, jazz singer Datevik Hovanesian, Mirzoyan Quartet, singer Seal, stage and film director Stas Namin, sixteen time world chess champion Magnus Carlsen, grandmaster Levon Aronian, and many others.
In the matter
of cooperation
contact us.